Ok so- let's play a little game.
1. What is the biggest "single-day spectator sporting event" in the entire world?
2. What event is the "Greatest Spectacle in Racing"?
3. What does Indiana have that the rest of the world doesn't?
Oh, yeah- I believe it's the Indianapolis 500! And it's right in our back yard! 🙂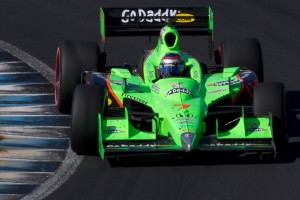 Here at the inn, we've always been big race fans. Growing up, our family would head down to the track to check out the time trials and experience only what the Indianapolis Motor Speedway can offer. Speaking of, there are so many events happening down at the track here in the next couple of weeks! There are concerts, tailgating, practice runs, and more, all leading up to the big race on May 25! If you're looking to come down for any of these big events, how great would it be to have a place to stay that
a. Was fairly close to the track (only about an hour)
b. Away from the crowded congestion of people and traffic
c. A relaxing place to retreat to after a long, fun day full of festivities?
For any of you race fans coming from the North, College Inn would be a perfect place to rest up on your way down and back. We're offering a rate of $85/night to those of you who pick us as the "poll position" for their lodging experience. 🙂 As always, we'd love to have you! The Indianapolis 500 is always a spectacular weekend to remember and we would love to be part of it! Call us at 765-667-9161 or make a reservation right here on our website. We look forward to seeing you!
For more information about all the cool things you can do down at the IMS, check out their website at: